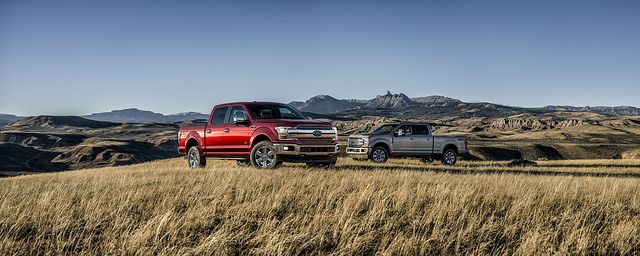 2019 Ford F-150 vs 2019 Chevrolet Silverado 1500
The rivalry between the Ford F-150 and the Chevy Silverado 1500 is age-old. The full-size pickup segment is the most popular in the US, and the F-150 and Chevy Silverado are the top competitors. But is one objectively better than the other?

Powertrains
It's hard to argue against the Ford F-150's performance. Both the F-150 and the Silverado 1500 sport a wide range of engine options, the F-150 consistently earns recognition for best-in-class towing and payload. And thanks to the F-150's lightweight aluminum construction, it also gets class-leading fuel economy.
Off-road performance
The Chevy Silverado 1500 may be fully redesigned for the 2019 model year, but that doesn't mean it's improved enough to beat the F-150 in off-roading capability.
The Silverado 1500's Trailboss trim adds plenty of features for a respectable off-road experience, but the Ford F-150 Raptor is still the best around, offering unbeatable torque thanks to its high-output EcoBoost engine.
Exterior
The big differences between the Silverado and F-150 are in their performance, but the exteriors differ too. With a full redesign for 2019, the Silverado 1500 has a softer, more rounded look that feels thoroughly modern for the new model year, while the F-150 has more traditional, rugged looks, a popular aesthetic amongst trucks.
Interior
The new Silverado 1500 is bigger than the outgoing generation, bringing it to about the same size as the Ford F-150. Both cabs feature user-friendly technology and plenty of creature comforts, and as you move up trim levels, you get access to a range of advanced luxury features like heated and ventilated seats.
Both offer a great balance of spacious comfort, utility, and technology that will make every ride fun and relaxed for you and your passengers.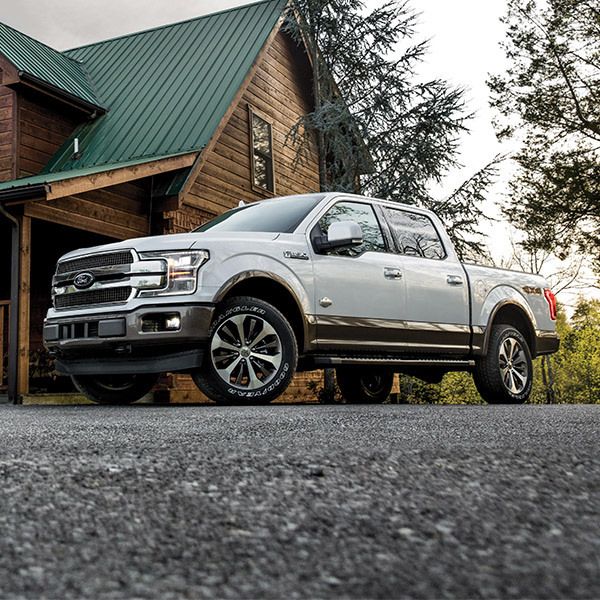 While the new Silverado is a marked improvement over the model it replaces, it simply can't match the segment-leading Ford F-150 when it comes to performance. Find out why the F-150 is America's favorite vehicle at Mike Raisor Ford.